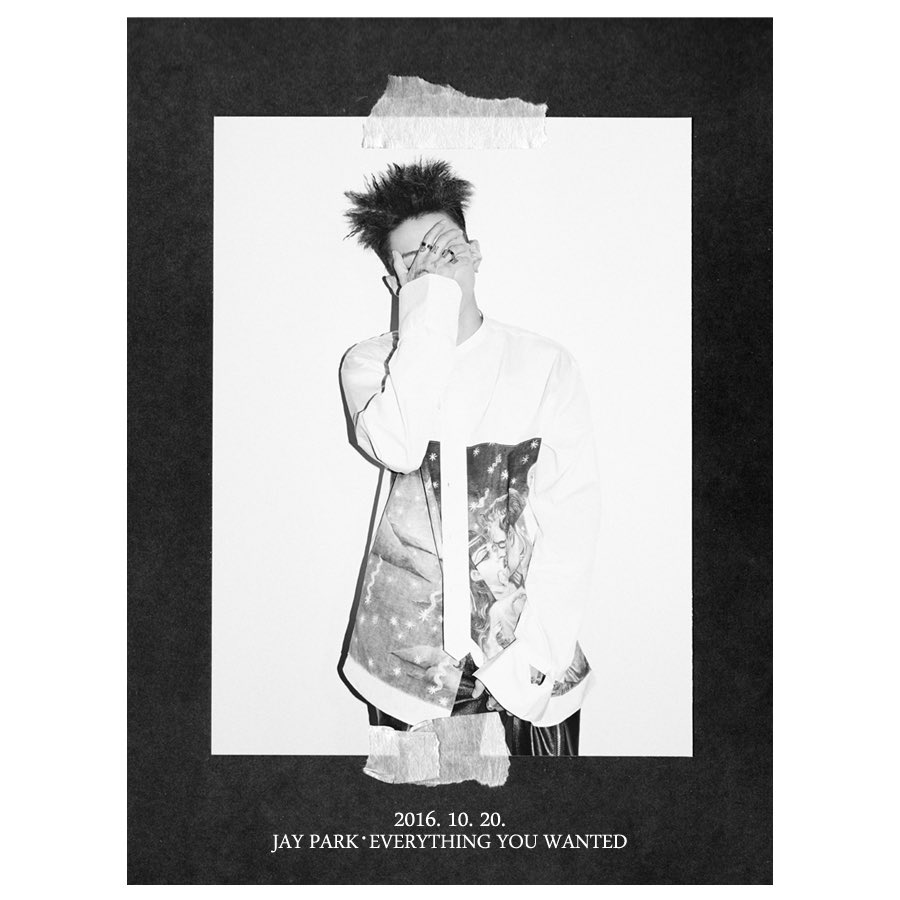 Jay Park has released his newest LP Everything You Wanted and it's quite obvious that he's got sex on the brain. Though he's certainly matured since his "Fresh Air: Breathe It" days, the topic is one that Jay still hasn't completely finessed expressing. The R&B vibe is where Jay shines — the vocals and production on the album are on point — but the lyricism isn't quite hitting the mark. Whether this is just Jay saying "I'm grown, I'm going to say what I want to say how I want to say it," or just laziness is up for debate. Quite a few tracks on the album lean towards the latter.
"I Don't Disappoint"
The beat mixed with Jay's vocals are so smooth that if you don't listen to what he's saying the song is perfect, but when you get deeper into it, there are some questionable lines mixed in.
Baby baby baby,
I've been thinking of you,
I can't wait to go and f*** you right.

Imma beat it up, no mercy yeah,
I ain't frontin' frontin' real thirsty yeah,
You can be rough just don't hurt me yeah.
These are just some of the lines that are said. Why Jay? Just why? There are times when honesty is the best policy but if you're trying to seduce a girl, this isn't the particular best way to go. It's not that there's anything wrong, per se, with what's being said here. It's how it's being said. This is an example of Jay being lazy. Saying you can't wait to f*** a girl is not smooth, you're still not a player, and if this is the best line you can spit, you might be a hypocrite.
"Feature" (Feat. Cha Cha Malone)
The combination of Jay and Cha Cha was a match made in heaven and this is the track that proves it. It's the definition of grown and sexy, the kind of song that makes you want to drink wine and lay on silk sheets in your good pajamas. But then…
"What I wanna do yeah
Wanna grab you by your booty"
The effect is jarring and it's childish. It's try hard. Everything was going well until that line and there are a million other ways to express the sentiment without sounding eerily like a political candidate.
I forgot Cha Cha could sing since he spends so much time on the other side of the mic, but if he dropped an album, I wouldn't be mad. It's easy to tell him and Jay have been working together for a while because the track is effortless. Both of their voices sound great. And no, Cha Cha does not get a pass for his lyrics either.
"All these ni**as try to 1-up me"
We've had this happen too many times before, and as a black man he should especially know better. If he's going to put himself out there in this industry, then he should be held to the standards of his peers. Whether it's a cover or insensitivity or even plain ignorance, whenever any K-pop artist spews out the 'N' word, it becomes a huge problem.  Zico, Rap Monster, Taeyang, even Lee Hi and Hwasa have been put through the ringer for saying the word. Personal feelings aside, if Cha Cha wants to be in the K-music world, then he needs to be treated like a K-music artist, so when he says things that can be construed as offensive, then the firing squad should come after him as hard as anyone else.
The word itself isn't entirely the problem here. Without making this into a racial discussion, or a powwow about who can or cannot say what words, it's the fact that, like much of what Jay says, it's completely unnecessary and hearing it takes you out of the song. There are so many other word choices Cha Cha could have used, yet he chose this one. It's lazy writing, no better than Jay's.
"All I Wanna Do" (Feat. Hoody, Loco)
This song comes in both Korean and English and the difference in the versions is jarring.
Korean version:
I have on a 50k watch right now
But I think you're much more precious babe
If you want, I won't put it on
Because being pretentious won't work
English version:
Girl l ain't with playin games
I wanna take u home I'm just bein frank
Oh yeah
I've been fantising about you girl all night
Put yo panties to the side if it's alright
There's a complete 180 degree change in vibe between the two versions. While the Korean version is sweet, telling the girl how she's worth whatever changes she wants him to go through, the English version is aggressive about getting into bed with the woman.
"Drive" (Feat. Gray)
Though probably more suited to a summer release, this is easily one of if not the most complete tracks on the album. Produced by Gray, who also adds some vocals, the song is the whole package: Jay and Gray sound great, the beat is killer, and the lyrics are not some half-driven attempt at being a master player.
We worked hard
So today, let's go somewhere
Me and you
Girl, I'll show you the world
Simplicity is always the best way to get your point across.
"Aquaman"
I'll be deep in your legs
I'll be making you wet
Like it's my super power
You gon' think I'm Aquaman
It's cringe-worthy. It's corny. It's my most played song on the album. To be fair, the song was pre-released and so it had time to grow an identity without being compared to the rest of the tracklist. However, it falls into the category of having this amazing, Cha Cha-produced, 90s inspired, Aaliyah's "Rock The Boat" feel to it. Jay is singing his heart out, but when you go into your skills being like Aquaman, it brings on laughs. The concept is a 10, the execution is a 5.
"ME LIKE YUH" (Feat. Hoody)
Like "All I Wanna Do" this song is featured in two languages and, again, there's a huge  difference between the two.
Korean:
It's such a perfect night
I go crazy when you move
Come a little closer
I'm waiting so desperately
English:
Wake up wake up Let's get it started
Stay up stay up girl I be on it
Don't go to bed unless your going with me
Phone blowing up I'mma let the hotline bling
There's a sensual reggae vibe to the song that lends itself to seduction, so no matter which version is playing, it's bound to be a hit. However, you catch more bees with honey than vinegar and the Korean version is just sweeter. It also shows that Jay can write sweet things. He doesn't have to be in your face with the sex this and sex that, but he purposely makes this English songs that way.
Here's the thing: Jay can sing. He makes good music, but the lyrics are sloppy and that takes away from his talent. If he wants to be a sex machine then that's his prerogative. As a grown man he can get away with that. Yet, if he wants us to believe the hype he's trying to sell, he could at least make the package a little prettier. If you're in love with me, say it like you mean it. If you just want a one night stand, make it clear, but at least pretend a little about the situation. Above all else, be consistent in the game you're spitting. Don't come with the pretty water metaphors one time and then turn around and just blurt out the first thought in your mind the next.
It may not sound like it, but I actually enjoyed the album. The production value is what makes everything work. Cha Cha and Gray work wonders and the features are excellent. Will I continue to play this album? Some of the songs. Will I cringe when I hear the lyrics? Absolutely, but I will also hope that growth will happen. You can listen to the rest of the tracks below and form your own opinions.
Rating: 3.5/5
(YouTube, Lyrics via Pop!gasa, Images via AOMG)