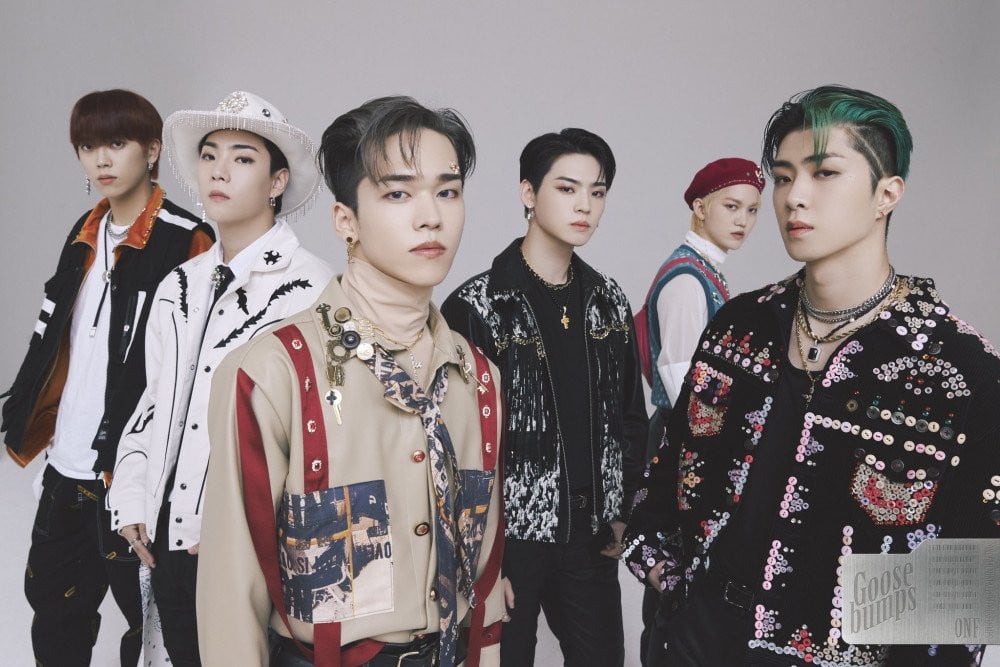 At the start of November, WM Entertainment boy group ONF made an abrupt announcement — all Korean members of the group will be enlisting together by the end of 2021. They will be the first idol group in K-pop history to enlist together, a decision leaders Hyojin and J-us said in handwritten letters was made to reduce potential hiatuses and promote as a complete group as soon as possible, for a long time. This unprecedented move caught the attention of even non-fans particularly domestically, even making major national television and online news. While a few other groups have enlisted consecutively in a short span of time — IN2IT, The Rose, Highlight, to name a few — none have managed to make the gap between their enlistments so short, and none have announced it together as a collective front in the way ONF have. Excluding their youngest member U who is Japanese, ONF will be enlisting for active duty in a span of one week between 21 to 28 December, shortly after the group's first solo concert.
Responses to the news have been mostly positive, with many non-fans expressing awe at the strength of ONF's friendship, and envy towards their fans for having an idol group committed to their longevity. The move also sparked conversations about why something that seemed so straightforward and a no-brainer had taken so long for an idol group to actually commit to doing, as well as the complications and risks that come with enlisting together.
However, the timing of this announcement was a surprise for even their fans. With long training periods and a 2017 debut later than most of their same aged peers, ONF only celebrated their fourth anniversary earlier this year, as compared to much older groups who are enlisting around this time. Riding the high of their hard work paying off — ONF will have had an uncharacteristically busy year with four comebacks by the end of 2021, including a last mini album soon to drop — the group has had their most successful year yet filled with milestones and increased critical acknowledgment for their music. The timing of their enlistments thus could not be more unfortunate, falling during a crucial moment in their careers where continued momentum could help the group reach new heights. But this also makes their never-attempted-before decision to enlist together more salient and unusual.
Enlistments are not a novel topic for fans of Korean entertainment. All South Korean men, including celebrities, have to serve mandatory military duties that range anywhere from one-and-a-half to two years depending on their unit. As idols typically train from a young age and their contracts last seven years, most idols delay their enlistments to avoid disrupting their career at their youth and peak of their marketability. While this may seem like a short break in the grand scheme of things, the extremely fast pace of the industry is something quite unique to K-pop (imagine telling Adele that she needs to put out at least two albums a year to stay relevant). The over-saturation of groups in the industry means that one-and-a-half to two years of radio silence can signal the start of an end for a K-pop career, with fans likely to leave for other more active groups. After all, the polarising YG Entertainment approach doesn't work for most, and even hardcore YG fans aren't always pleased with the sparse frequency of comebacks for its artists.
This fear of being forgotten by the general public in a period of absence is a reality, and a risk that companies just are not willing to allow their artists to take. Agencies favour the approach of different members taking on individual activities to keep the fanbase, and the agency's bank accounts, busy through the enlistment period. The idea of K-pop enlistments are so upsetting to some, that some fans even turn to being fans of girl groups and C-pop groups like WayV, whose members are all Chinese and do not have to enlist, but also have plenty of K-pop supporters as they fall under the wider Korean brand of NCT. By extension, it has always been questioned by fans why agencies do not try harder to push the foreign members in K-pop boy groups, who are typically less popular precisely due to the lack of exposure, especially as companies have the most to gain from these idols as they will be the ones 'holding down the fort' while their Korean members enlist.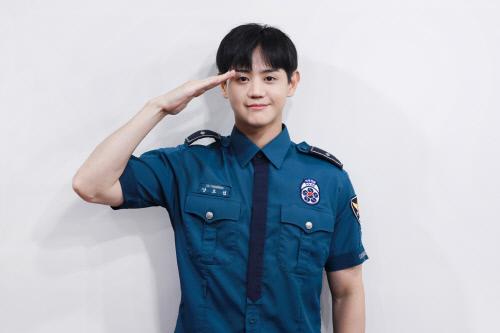 However, there are several reasons why this particular decision simply makes sense for a group like ONF. With a smaller than average group size of six members, the absence of a member is immediately felt, especially as each plays a distinct role in the group's album and stage-making process, making incomplete group comebacks quite unfeasible. Having experienced their rise in popularity slightly later than average, ONF are still focused primarily on growing as a group, and the members have not yet had much chances to develop profitable solo careers in music or variety programmes, like label mates B1A4 Sandeul or Oh My Girl Seunghee. That is not to say that this was a choice that came easy to the group with no potential sacrifices, and months of planning were likely required to align their enlistments. In addition to leaving behind a member with no confirmed plans, ONF were also not able to try for some special units such as the police force, which are popular amongst recruits because they are known for better working conditions (examples of idols who have managed to pass the tests include Highlight's Gikwang and Yoseob, although it is being slowly phased out as an option for enlistments), as there are fixed windows and timelines for intakes. Fortunately, all of ONF do not have major health issues, allowing them to serve in active duty that lasts for 18 months as opposed to the less streneous role of social service worker that lasts for two years.
Currently, K-pop's boy groups are taking a few different approaches to enlistments. First and most common, groups like Exo, Pentagon and Victon trickle in slowly as each member hits the age of 28, while the rest carry on various group activities with absent members. Depending on the size and popularity the group, they may also branch out into sub-units and solo work. On the other hand, mostly older groups like Infinite, Block B and Vixx opted to take a full break from group activities during enlistments, focusing solely on individual endeavors even out of showbiz. Groups with smaller numbers of members like Winner and A.C.E. have also chosen this approach, especially if their members' hold key roles in their music like producer or main vocalist. In these cases, fans are left anxious as the future of groups hang in the air especially since members have often split to different agencies despite not officially disbanding. Yet, older groups like 2AM, 2PM and CNBLUE, who have all recently completed enlistments, successfully made complete group comebacks, leaving many older K-pop fans hopeful for the fate of these similarly iconic but younger groups.
The last and arguably more organised approach is to split the enlistments into clear batches, a feat that has successfully been pulled off by BtoB thus far. In late 2018, their older members born between 1990 and 1991 began enlisting in a span of a few months. As the older members return, their younger members born between 1993 to 1995 begun enlisting, even before they turn 28. While BtoB have said this move was done to not leave foreign member Peniel alone, it is also a strategic business move, one that keeps fans entertained while having some sort of certainty and clear timeline, along with how all members had already re-signed with Cube Entertainment prior to enlistments. Though not without its challenges, the younger BtoB members recently celebrated their discharge in time for the group to celebrate their 10th anniversary together this coming March. This also makes them the first 3rd generation K-pop boy group to complete their military enlistments. Born between 1994 and 1995, the older Korean ONF members were due for enlistments next year anyway. But being so close in age, enlisting in batches makes little sense for them.
In 2018, South Korea reduced the maximum postponement of enlistments from age 30 to 28, which has and will continue to affect 3rd generation boy groups and early 4th generation groups who may have debuted at an older age. On a broader scale, BTS' exemption from this latest mandate (they are still only required to enlist at the age of 30) have sparked debates on whether they, or other mega successful artists, should be allowed exemptions from enlistment altogether in the same way award-winning South Korean athletes and classical musicians are. If they are eventually required to serve, fans and media have been discussing whether they too, should follow ONF's strategy. After all, while BTS do have solo work, they place noticeably less emphasis on building individual members' careers compared to many other successful veteran groups, instead placing a similar emphasis on the group brand and its activities. Nu'est is another noteworthy group that may follow suit in the near future, with a small group size of only five members, and their four military service-eligible members being of the same age.
Nobody knows the internal discussions and considerations ONF and their management actually had before coming to this decision. But if it was truly the members' choice entirely to enlist together, then it is also lastly worth acknowledging, and also commending WM Entertainment's role for valuing the members' decisions and wants. ONF's management have also supported them with a jam-packed schedule as they race against time before the upcoming enlistments, and this will likely help the group, management team, and fans feel a satisfying confidence in the group's future as they bid their fans a temporary goodbye. With ONF having long-standing partnerships for their music, styling and even music videos, the rapport build between ONF and all their respective teams also means that comebacks can be prepared and coordinated while they are away, and so the gap between their upcoming album and their first comeback post-enlistments can be minimised.
The ultimate make it or break it factor for ONF's 'enlisting together plan' thus seems to be mutual loyalty and trust. ONF's trust in each other, their fans, and their team's continued support despite the difficulties that will come their way upon their return, must outweigh the anxiety and uncertainty that comes with the hiatus. Conversely, fans of ONF and their team would only be willing to make that kind of commitment because they believe ONF will serve their military duties smoothly and quickly, returning as a group stronger than before. It is not easy to take such a risk, especially when there has been no successful case studies before, but it is definitely easier when you have so many people standing behind you and rooting for you, and ONF themselves have to be determined to make it work.
Seeing as South Korean men usually complete their enlistments in their late teens or early 20s, some fans even question why more trainees do not just complete enlistments before their debut so they would not have to experience the pain of long hiatuses or incomplete groups. Despite this being a rather logical approach in theory, this is still mostly unheard of for K-pop idols as it typically disrupts their training years which significantly lowering their debut chances. Of course, there are exceptions, a notable one being Hweseung who auditioned for Produce 101 Season 2 after his discharge, later being added into K-band N.Flying as their main vocalist.
Yet, it appears as if K-pop agencies' only solution to pretty much everything, is to keep debuting younger idols. SHINee Taemin, APink Hayoung and AOA Chanmi are proof that debuting at the age of 15 to 16 is not new for the industry, but the average age of groups seems to keep dropping as the years pass, disregarding the questionable ethics of debuting such young and vulnerable teenagers to the harshness of the industry. For female idols, this is a worrying trend that only further perpetuates the misogynistic belief of women having a limited 'shelf life' and 'value' that is linked to their age, a number that is set at a much younger bar than for their male counterparts. For male idols, this means their seven year contract will be cleanly completed before they are due to be drafted. Few idols groups, both girl and boy groups, ever make it past their first contract anyway and idol groups tend to peak early, so it is clear that companies have little consideration for what would make the most sense or be the most humane for the idols. Instead, they prioritise what makes the most sense financially in the short run, before they move on quickly to a new line-up of younger trainees who bring with them renewed chances of profitability.
Opinions are mixed on whether enlisting together or separately is more ideal, but the bottom line is that there is no perfect solution. Enlisting together means getting it over and done with, not dragging out fans' wait for a complete group, and is a very promising sign of a groups' friendship, unity, and commitment. But it also comes with its complications such as the very real fear of sales dwindling upon their return, which could end up threatening a group's longevity. If a group has foreign members, this arrangement may also not be the most fair or financially sustainable for them. At the end of the day, even without the input of potentially controlling agencies, what strategy will work best depends on the group's popularity, circumstances, and the individual members' priorities. Only time will tell if ONF's leap of faith will work out for them.
Speculations in domestic forums say the South Korean military is discussing further dropping the mandatory enlistment period from 18 months to a year instead. Somehow, a 12 month hiatus seems significantly shorter than 18 months, to the point that it may be manageable for even a die hard K-pop fan. Thus, if things do play out in this way, it seems even more likely that ONF's 'one for all, all for one' strategy of tackling military enlistments may catch on with more groups in the future. Be it other companies or K-pop fans, it is safe to say that all eyes will be on ONF and how their popularity will be affected by their military hiatus when they return. After all, one major success story is enough to spark a permanent change in the industry. For now though, ONF have already made a mark in K-pop history. Indeed, they have spurred plenty of discussions that go deeper than just enlistments, opening conversations about the toughness of training years, the treatment of foreign members, and the lifespan and longevity of K-pop groups altogether.
(Images via WM Entertainment, FNC Entertainment, Pledis Entertainment, AroundUs Entertainment.)